As we continue to travel around the country we have noticed lots of businesses have begun adopting gnome themes. Obviously, this is awesome! Obviously, we are big craft beer fans, and we're certainly not one to turn down a delicious meal!
So, here are the gnome-themed breweries and restaurants that we've come across so far. After all, there's really nothing better than dining and drinking with your little red-hatted companions!
Hopping Gnome Brewing is based in the up-and-coming Douglas Design District of Wichita, Kansas. Using a 5 BBL brewing system, 8 fermenter vessels, and 2 Brite beer tanks, this brewery has many styles of beer on tap. It offers brewery tours each month and hosts lots of fun events throughout the week, including art shows, local food vendors, coloring book nights, and yoga classes.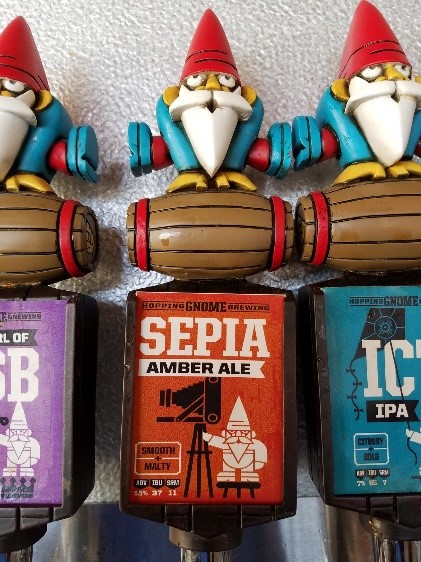 There's another gnome-themed brewery in the Sharpsburg area of Pittsburgh, Pennsylvania worth checking out. It's called the Dancing Gnome, which specializes in hop-heavy styles of beer and often has food trucks onsite. Like Hopping Gnome, this brewery sells fun gnome-themed merchandise, including t-shirts, sweatshirts, and hats.
If you're traveling through Fort Wayne, Indiana, make sure to stop by The Hoppy Gnome, a restaurant with a diverse menu and that serves locally brewed beer from the GnomeTown Brewing Co. Their fun logo is a gnome hat over a hop bud, and there's even a kids' food menu so you can bring your little ones along for a gnomish adventure.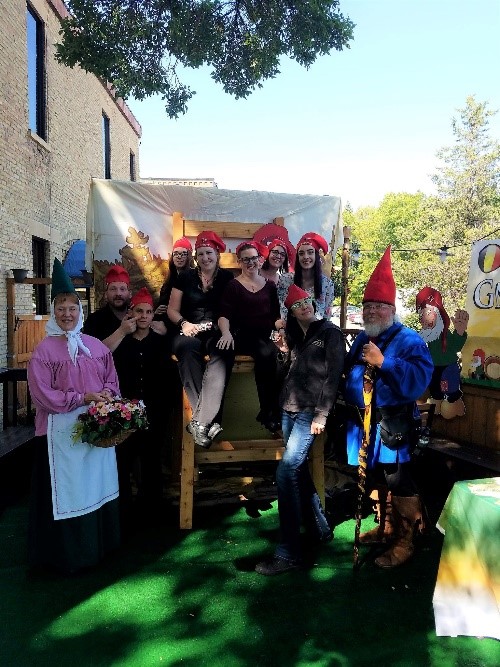 The Happy Gnome in St. Paul, Minnesota describes its experience as a craft beer exploration and culinary adventure. There are 89 beer taps with different breweries featured every month, and the chef creates fresh and delicious fare for lunch, happy hour, dinner, dessert, and Sunday brunch. Another exciting destination for gnome lovers is Denver, Colorado, where The Grateful Gnome Sandwich Shoppe & Brewery is located.
Not into beer? No worries! There are some great gnome-themed restaurants around the country for you to enjoy.
For example, the Gnome Café serves healthy vegan cuisine downtown Charleston, South Carolina. Platypus and Gnome, located in Wilmington, North Carolina, is also vegan/vegetarian-friendly but serves American favorites like burgers too.
Have you discovered a gnome-themed restaurant or bar that didn't make our list? Share with us in the comment section below so we can stop in next time we're in town!