In our last issue of Gnome News, I highlighted some of the best gnome-themed restaurants and breweries around the country. Since that time, I've had the opportunity to visit one of these amazing places!
To visit family and friends for Christmas, I embarked on a cross-country road trip from Arizona to Georgia and Illinois with my husband and pup. A quick look at a map revealed that we would be traveling near Wichita, Kansas, which is the home of Hopping Gnome Brewing!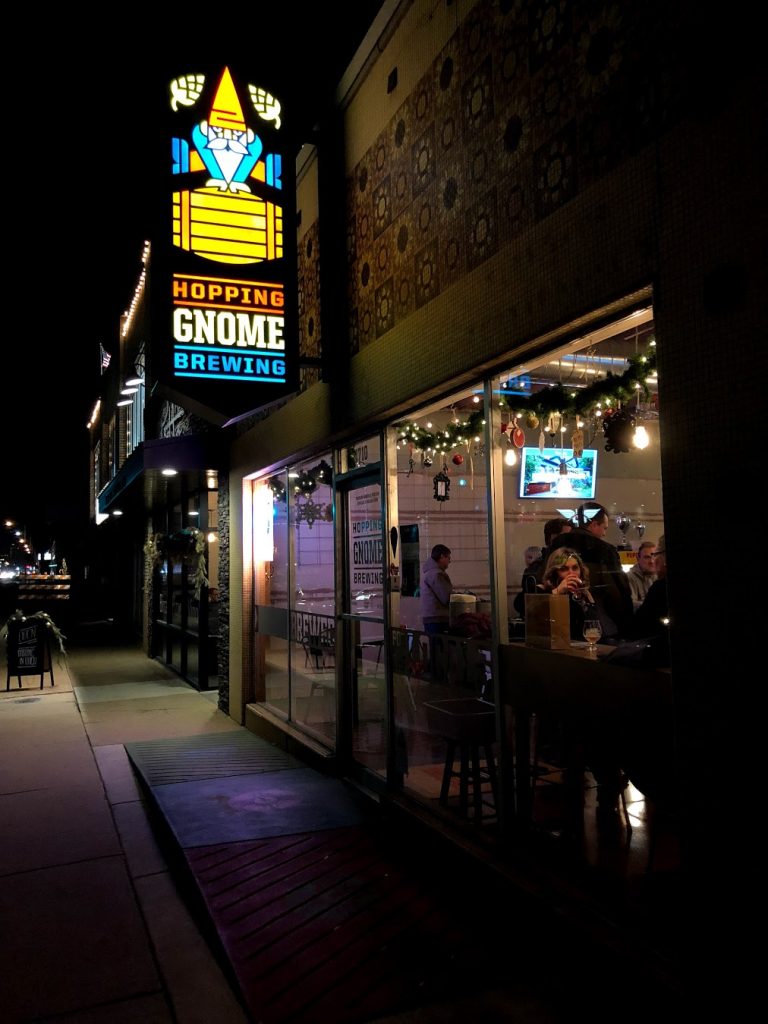 It was a clear and chilly Wednesday night when we rolled into town after driving for over eight hours. Hopping Gnome Brewery is located in the Douglas Design District of Wichita and got its start with a Kickstarter campaign a few years ago. I was a bit disappointed to learn that the owners, Torrey and Stacy Lattin, aren't gnome collectors or as obsessed with gnomes as me. Instead, the inspiration for the brewery's name came from a gnome giveaway from a Kansas City Royals All Star game. "How about Hopping Gnome? You know like hops, and gnomes are known for drinking?" Torrey asked his wife.
Regardless, this brewery really embraces its gnome theme and is completely decked out with gnome décor and gnome-inspired merchandise. The illuminated sign outside instantly welcomes all gnome lovers, and there's a long row of gnomes waiting to meet you inside near the ceiling. Pages of Wil Huygen's iconic book, Gnomes, are displayed at the bar, and gnome artwork adorns the walls.  Since it was the holiday season, there was also a Christmas tree decorated with gnomes.
All of the beer glasses feature the brewery's gnome logo, which made the delicious brews taste even better. We ordered a flight of beers to sample each and every one. My two favorites were the Barrel Aged Coffee Stout and the Rollergirl RyePA.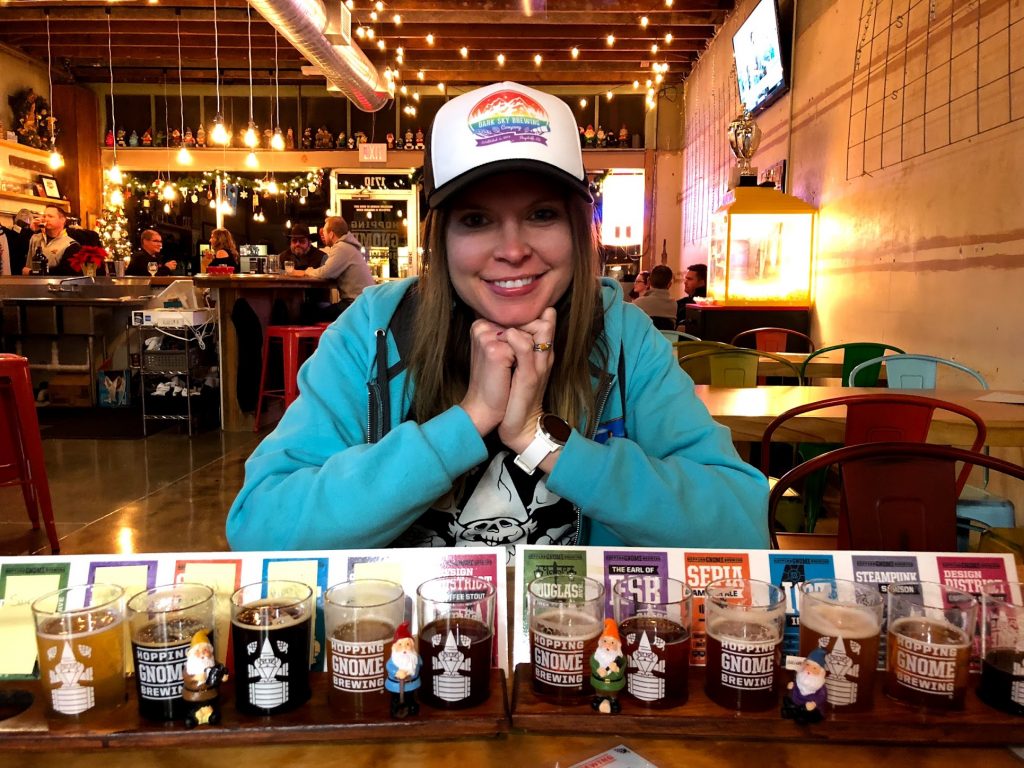 The brewery doesn't serve food (other than some tasty free popcorn), so we ordered a couple pizzas from Piatto Neapolitan Pizzeria next door. I highly recommend the Mushroom Medley with sautéed cremini, white, and shiitake mushrooms!
I spent several hours at the Hopping Gnome, taking a million pictures and chatting with the staff about all things gnome-related. The brewery also has free Wi-Fi (the password is GnomeBeer1) and some fun card games and board games to play. To savor all these fond memories, I visited the brewery's little merchandise section to stock up on gnome gear – a t-shirt and beanie hat that I wear pretty much every day now.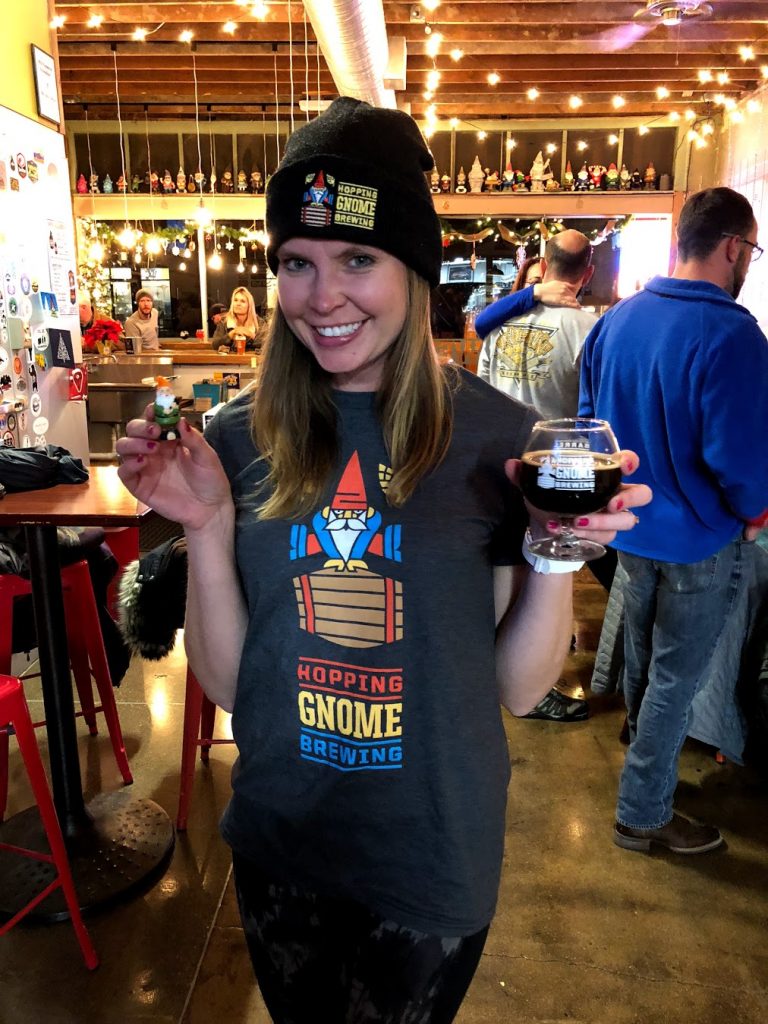 So, if you ever find yourself in Kansas, make sure to stop by the Hopping Gnome and say hello! The brewery is open Wednesdays through Sundays and is well worth the trip!