As part of our ongoing series about gnome-themed businesses around the world, wanted to share a bit about our recent visit to The Grateful Gnome Sandwich Shoppe & Brewery in Denver, Colorado.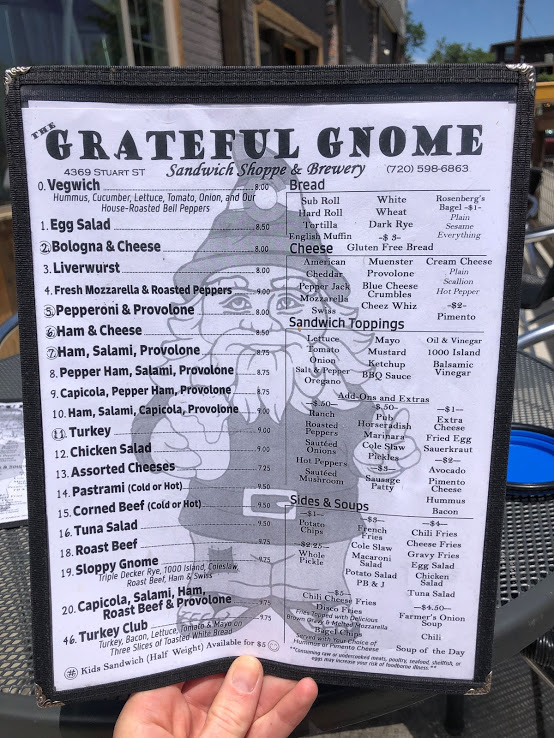 The Grateful Gnome is an authentic Italian-style delicatessen that doubles as a microbrewery, because well, this is Colorado after all. Being only established in March 2018, it's pretty new on the local restaurant scene but makes an awesome addition to the hip Berkley neighborhood on the northwest side of town.
Dan Appell is the brains and heart behind The Grateful Gnome, inspired by his dad's Parsippany, New Jersey sandwich shop when he was a kid. Meanwhile, Bess is the expert brewmaster who provides the sandwich shop with well-balanced and tasty beers.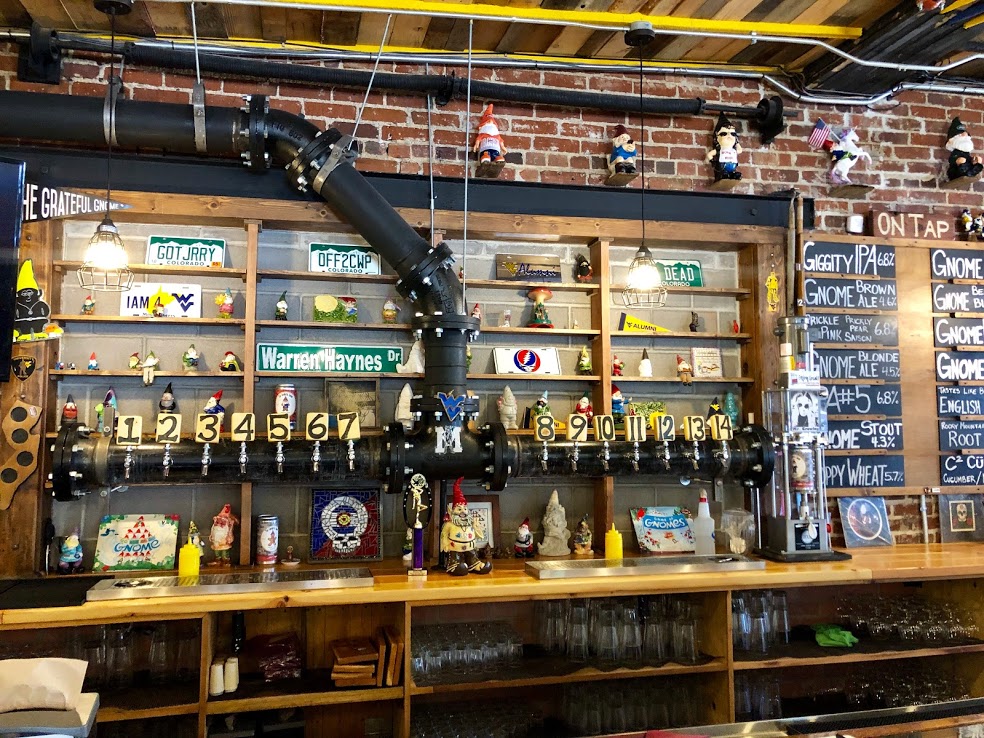 As you might expect, The Grateful Gnome is decked out with gnome figurines, banners, signage, and merchandise for sale. Look behind the bar for a big collection of gnomes, and then stroll around inside to find "hidden gnome gems" that will make you smile. My husband and I sat outside on the restaurant's patio because it's dog-friendly out there if you tie your pup to the side of the fence and we had our "Monkey" with us.
The restaurant's sandwich menu is extensive and pretty overwhelming with at least 54 options to choose from, plus dozens of toppings and add-ons. At the Grateful Gnome, you'll also find a kids' menu, soups, salads, fries, and other surprises. And don't forget about the beer! You'll find about 12 beers on tap here, as well as a cider and a non-alcoholic root beer. Get a sampler if you can't make up your mind or want to try a few different gnome-inspired varieties.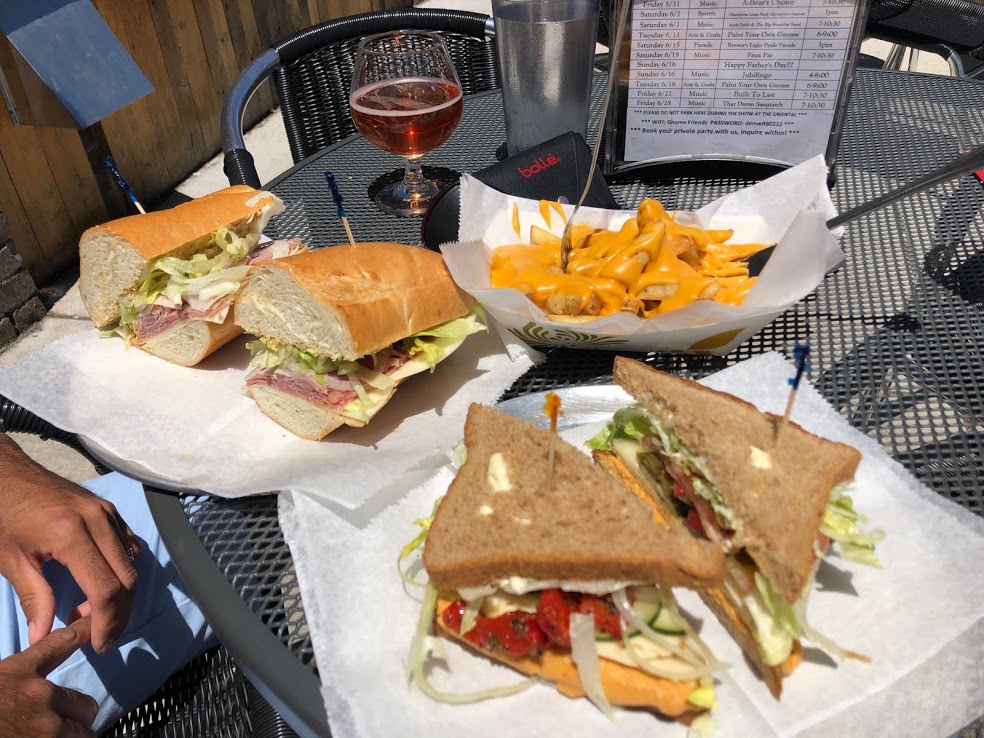 I'll admit that the menu is a bit challenging as a vegetarian because it's very meat-heavy, but they have a great "vegwich" that tastes great with the Giggity IPA and Hibiscus Saison. The service was good, the t-shirts are cute, and the neighborhood is fun to walk around. Better yet, The Grateful Gnome offers live music sporadically throughout the week and updates its Facebook page with details about who's playing when. So next time you're in Denver, stop by The Grateful Gnome and tell the gnomies we say hello!