In the summertime, it doesn't get much more refreshing than a cool and delicious snow cone. If you're lucky enough to live in or be traveling through Texas, you can enjoy a gnome-themed snow cone to cool off and embrace your love of gnomes!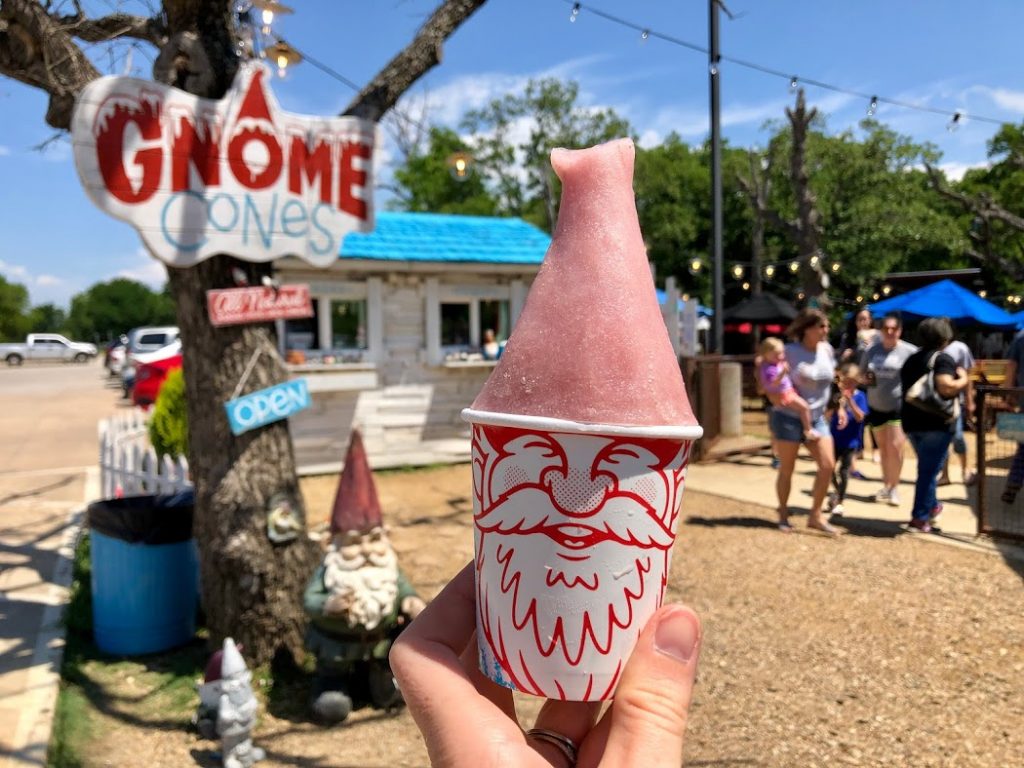 Gnome Cones is a small snow cone business that was launched in Argyle, Texas in 2017. The founders created the world's first gnome-shaped shaved ice treats with all-natural ingredients, rather the artificial syrups and dyes that are common in this industry.
While recently traveling in my RV from Texas to Oklahoma, I couldn't resist hopping off Interstate-35 to make a pit stop at Gnome Cones to try one for myself!
Gnome cones come in many different flavors and are served in cute cups with gnomes' faces on them. I ordered a "Troll's Blood" flavor, which is a combination of cherry, strawberry, and coconut. You can even get a scoop of vanilla ice cream underneath your shaved ice treat, which is delicious and highly recommended.
I can honestly say this was the best snow cone I've ever tasted, and that's not just because it's shaped like a gnome!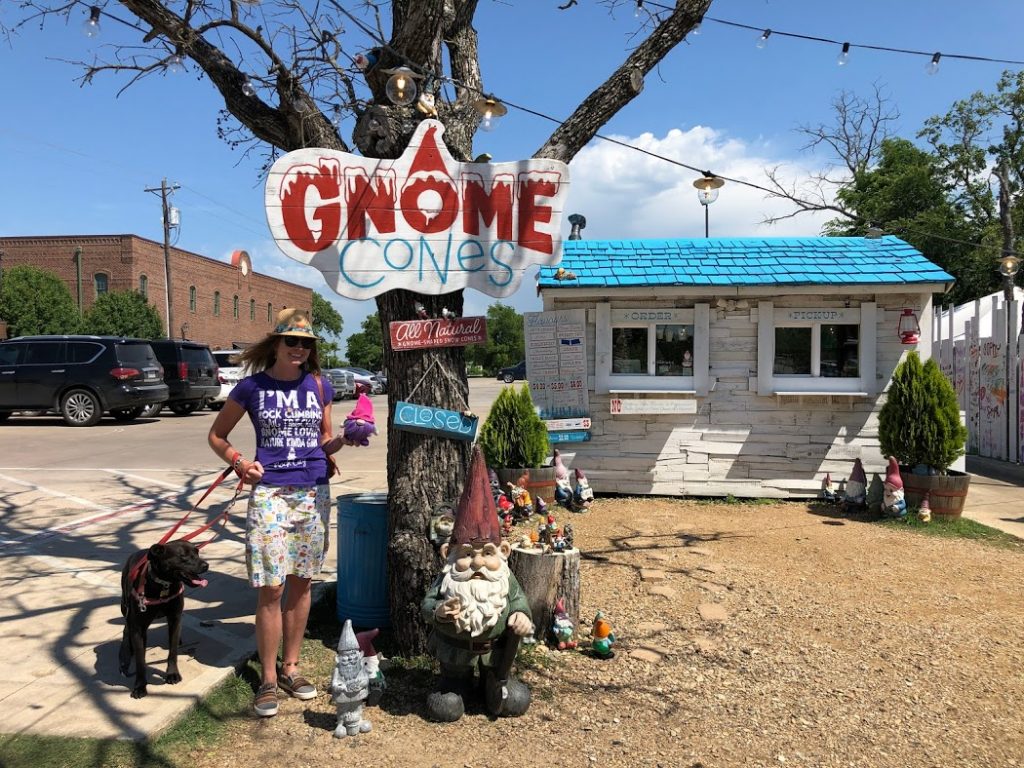 The adorable Gnome Cones stand has a few picnic tables outside to enjoy your treat. Take some time to check out the shop's diverse gnome collection that surrounds the building. It's also next to a local food truck called Bumbershoot Barbecue, which has a large and lovely seating area that's cozy and shaded. Both areas are pet-friendly, so feel free to bring your four-legged companion along. The Gnome Cones staff serves you while wearing red gnome hats, which adds a fun touch to the whole experience. Gnome Cones also sells gnome-themed merchandise, so I made sure to buy a "Don't Mess with Gnomes in Texas" t-shirt and a fun keychain for my purse to take home as souvenirs.
Gnome Cones in Argyle is open daily from noon to 9pm, and shortly after my visit, it opened up a second location in the nearby town of Denton. The new downtown Denton location is much larger, has a covered patio, and offers an extended menu with soft-serve ice cream, pastries, and hot drinks too.
So, if you're ever passing through this part of Texas, consider treating yourself to something delicious and supporting gnome-loving businesses like Gnome Cones!